About Us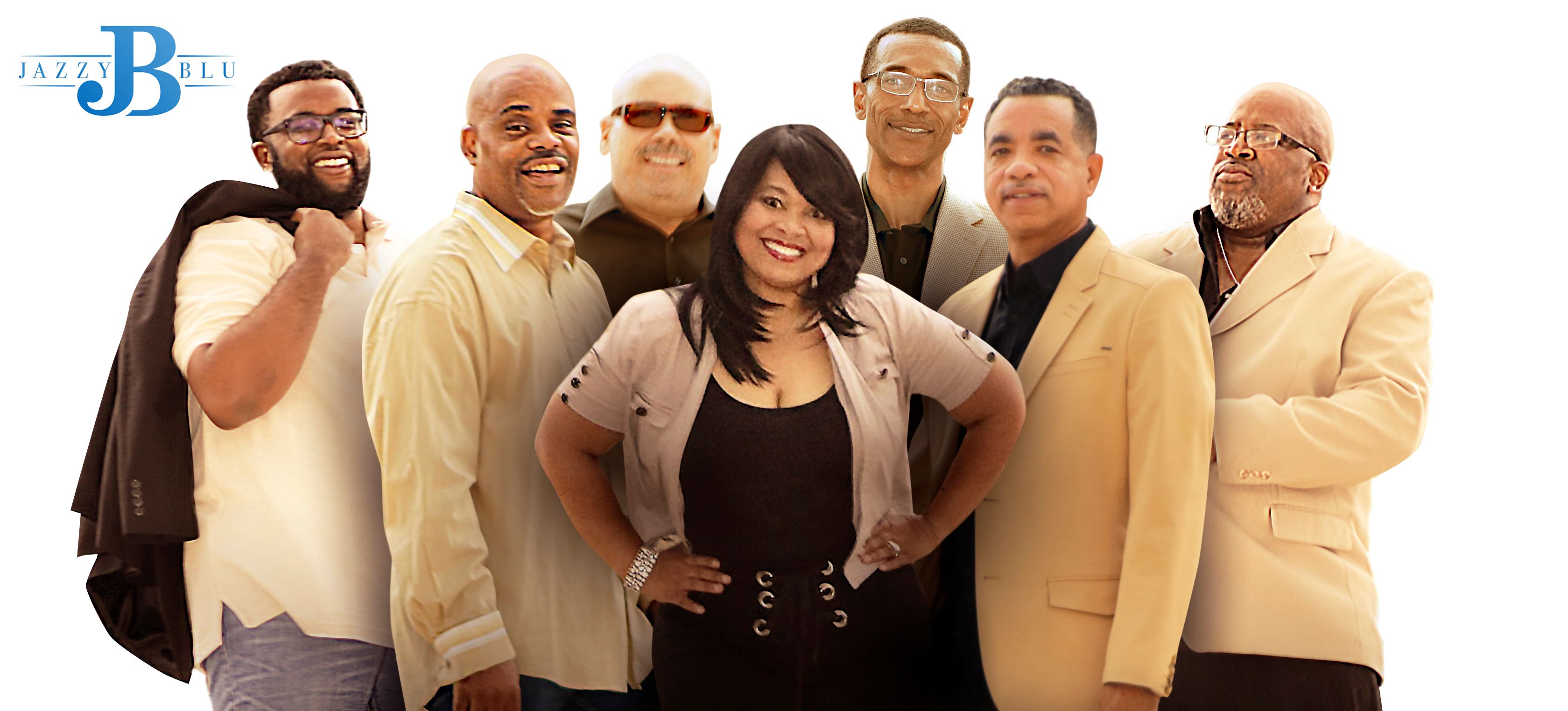 Jazzy Blu, formed in 2005, is an eight-piece band. They appeal to both the seasoned and the more youthful audience.
Jazzy Blu's well-received self-titled CD successfully summarizes the band's dynamic style. Featured on local jazz stations and several cable networks, along with their creative stylized pieces, Jazzy Blu has built a loyal following who is awaiting their next CD release.
Jazzy Blu plays every show as if it is their last. On stage, they convey a unified energy that allows them to move effortlessly from style to style, leaving the listener with a gratifying musical experience. It is no wonder why their live shows are always a success.
Jazzy Blu is comprised of seasoned professional musicians, which include the band's founder Dominic "Nikk" Taylor on drums, vocalists Carmen Craven and Duane Nelson, DL Watson playing lead guitar, Mike Artist playing percussion, bassist CC Wilson, Steven Garrison on Sax and Dennis Garland Jr. on keyboards. They perform an eclectic set, which showcases the band's musical range, versatility, and influences. Because of the band's collective talents, Jazzy Blu leaves every audience feeling good and looking forward to their next show. 
Our goal is to make music that is inclusive, dynamic, and without compromise!